Industry Leading Solution for Foam in Place and Vacuum Formed Seats
We are pleased to announce our PVC/PU leatherette for seat making applications with superior bursting strength and excellent form bonding capability which increased waterproofness, durability, antibacterial and antimicrobial resistance.
We have wide range of foam laminated leatherette material in variety of colors.
Be sure of quality seats and lower rejections with Marvel. We believe that happy customers are our biggest advocates and their loyalty is priceless.
Marvel Vinyls Limited is a world class PVC leather manufacturer and exporter in the automotive industry over 30 years.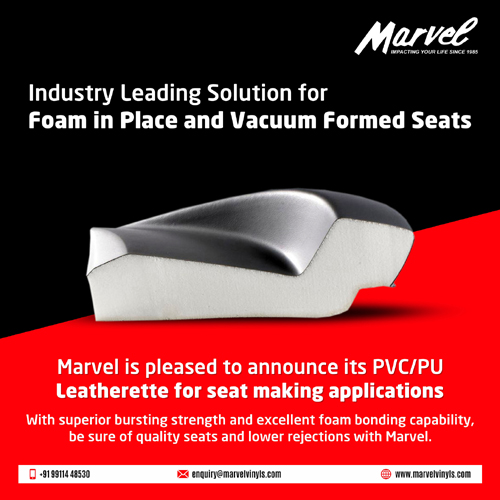 Related